Nothing can be a drain on your emotions, time, and finances like plumbing problems. Unfortunately, sometimes you need plumbing assistance.  If you find yourself in need of residential plumbing service or commercial plumbing service in Santa Clarita, CA, we're here to help.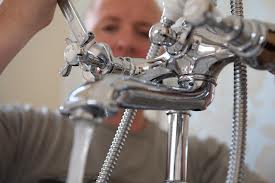 At Santa Clarita Plumbing Service Pros, we are hard-working, licensed, bonded, and insured professionals committed to offering the very best service at rock-bottom prices.  We have a crew dedicated to meeting the needs of our clients as quickly as possible without sacrificing quality or craftsmanship. By choosing workers who are industry certified, honest, and reliable, we make it easy for our customers to depend on us for run-of-the-mill repairs as well as complex situations.
We Strive to be the Best Plumbers in Santa Clarita, CA
Did you know that we have a 100% customer satisfaction rate? We've achieved this goal because we believe in treating our clients how we want to be treated. We give our clients estimates in advance. We apply our knowledge, training, and experience to finish the job as efficiently and quickly as possible. We also make sure there is no mess left behind for our clients. We treat your home like we would want you to treat ours.
90 Minutes or less Response Times Keeps Our Customers Happy
Finally, we want to be available when you need us. We operate 24 hours a day, seven days a week. We can have a plumber out to you in 90 minutes or less. Plumbing emergencies never happen on a convenient schedule, and sometimes even routine maintenance needs to be done at odd times.  We make sure we are available to take care of all your plumbing needs without delay. We will not leave you high and dry trying to find a reliable plumbing service as the need arises. When we have a problem, we like to know someone is there to have our backs. And, at Santa Clarita Plumbing Service Pros, we want you to know that we have your back too.
Some of our common residential services include, but aren't restricted to:
● Water heater installation
● Water heater repair
● Drain cleaning
● Fixing clogged drains
● Shower and bath installation
● Repairing inoperable toilets
● Hydro jetting
● Sewer line repair
● Sump pump installation
● Sump pump repair
The Preferred Commercial Plumbing Services in Santa Clarita
For our clients with commercial plumbing needs, we understand the necessity of keeping your place of business operational. In today's economy, successful businesses need to partner with competent plumbing professionals to ensure facilities and appliances are working correctly. With our competitive pricing and superior service, we strive to be your first choice when you are in need.
Some of our typical commercial services include, but certainly aren't limited to:
Sewer line repair
Backflow
Grease traps
Water leaks
Water heater or boiler repairs
We're available 24 hours a day, seven days a week, and we can get there in 90 minutes or less. We have some of the best professionals in the plumbing industry at our disposal. We want to take care of your need and restore your peace of mind today. Give us a call to learn more about all the residential and commercial plumbing services, including drain cleaning specials, that we offer!